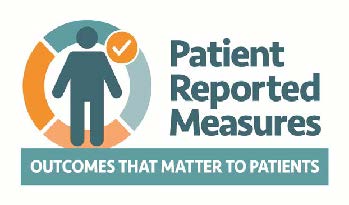 On the Morning of Friday 14 July Mel Tinsley, Program Manager, Patient Reported Measures, Agency for Clinical Innovation (ACI) presented to local LHD staff on Outcomes Measurement.
In particular she spoke of Health Outcomes, Patient and Clinical Reported Measures and how they fit into the NSW Integrated Care Strategy. She explained how the focus is moving away from volume, towards better value care with the outcomes that matter to the patient the main focus.
What Are Patient Reported Measures (PRMs)?
Patient Reported Outcome Measures (PROMs) capture the patient's perspectives about how illness or care impacts on their health and well-being Patient Reported Experience Measures (PREMs) capture the patient's perception of their experience with health care or services
Mel presented to 16 attendees which included a mix of Community Health Staff and Managers, Consumer Engagement and Health Literacy staff, Chronic Disease Managers, Integrated Care Managers, Nursing Managers, Clinicians, Hospital Managers, Aboriginal Health Managers and Project Leads. She wasn't preaching anything new to this experienced bunch, with many of the local services represented undertaking various methods of outcome measurement for many years. For these services, current processes are business as usual but often are completed manually and lack real-time feedback.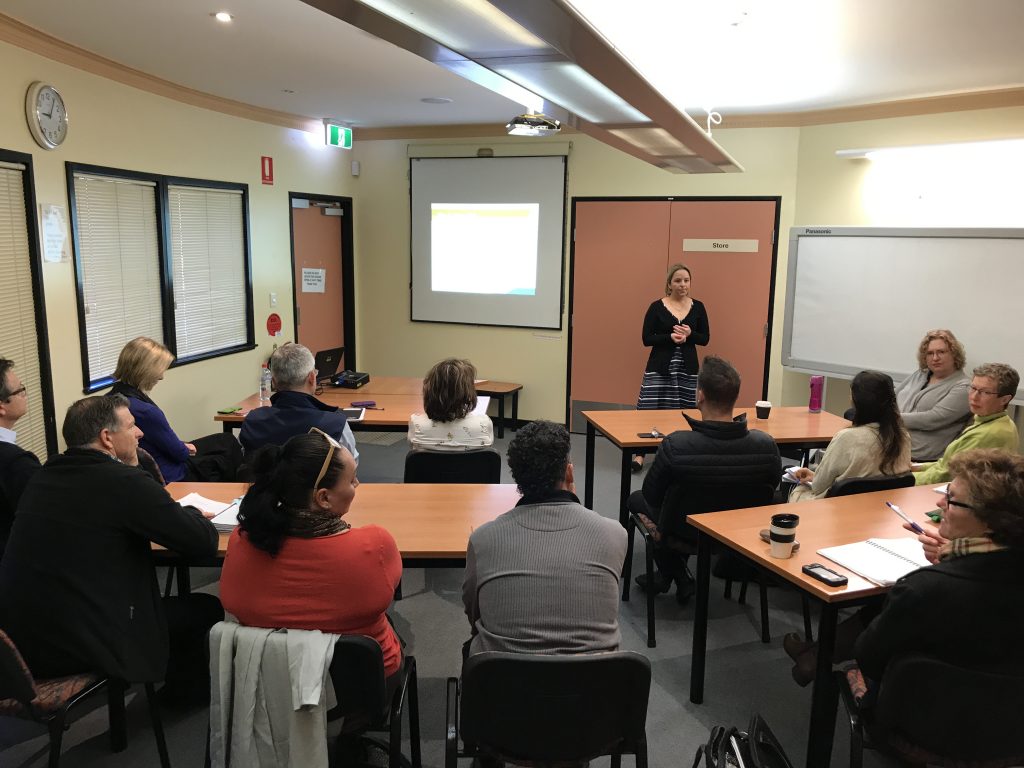 ACI have been working on a Proof of concept to support health services within NSW to benefit from lessons learned throughout the state. In studies the use of PROMs has shown to improve patient care as Providers were more likely to take steps to improve patient care in response to feedback and in the care of individual patients, PROMs function more as a tool to support patients in raising issues with clinicians. In certain settings Clinicians viewed individualised PROMs as useful to build rapport and support the therapeutic process.¹
PROMs…
Support clinical decision making
Promote patient self-management
Facilitate patient self-reflection
Raise Clinicians' awareness of patient concerns
The benefits of capturing PRMs are many and underpin the program methodology. In 2016, The Agency for Clinical Innovation developed a series of on-line education modules to support the implementation and sustainability of patient reported measures (PRMs) in clinical settings.  To implement, sustain and realise the full potential of PRMs, the engagement of patients, clinicians, administrators and managers is needed.  ACI has worked with these stakeholders to develop content that is relevant to each group as learning needs will differ depending on the individual's role. More information and to access to these modules can be found via this link:
The Proof of Concept covers 13 geographical areas, involving 81 Proof of Concept sites. Locally the Northern NSW LHD is implementing the PRMs program through various programs/services benefiting such patients as those living with Osteoarthritis, Heart Failure, Diabetes and Chronic Disease.
ACI has just completed a 2 year review of the program and written a paper that captures lessons learned, this is available on their website via the link below and will be presented to the Community of Interest which meets bi-monthly.
ACI is in working with eHealth to enable data collected to communciate with primary practice software or LHD's Cerner software, integration is expected to be ready next year. The Proof of Concept sites will be the first to be phased in with a broader rollout to follow.
Mel invited those present to discuss thoughts on benefits, suggestions and challenges following her presentation. Discussions were positive and encouraging, see them captured below:
There will be no cost associated with the rollout, any associated cost will be incurred by the ACI and eHealth.

The PRMs will be captured via use of tablets/devices and these can be provided by ACI where services don't have existing potable hardware.

ACI will be able to translate results for bi-lingual patients and carers.

Text to voice will be an option for PROMs.

For services interested in developing their own questionnaires, the Bureau of Health Information have a suite of patient surveys available with sample questions and insigts on how to manage responses. Follow this link for more information http://www.bhi.nsw.gov.au/nsw_patient_survey_program and click on the surveys listed for sample questions.

LHDs are responsible as end-users for managing the data captured, ACI is only the facilitator.

PRMs are written into the Service Level Agreement, stating that LHDs will collect PRMs, at this stage.

Locally the new Leading Better Value Care project will use PRMs to capture data across its 8 areas of focus, the rollout of this initiaitive is locally managed. Rebecca Davey is the appointed Program Manager.

Staff should be reassured that this is not a new piece of work, rather it is intended to assist and stramline current processes. The PRMs program is able to offer support and assistance to any service who requests this. Workshops  on the basic principles are available which can assist services to produce local procedures. Training can be tailored to LHD/service needs.

PRMs are locally owned and driven.

ACI invites services to get involved and ask any questions they may have. Mel Tinsley is the point of contact for any enquiries.

Hunter New England LHD used a recent trial of Carer Reported Measures (CROMs and CREMs) which showed that as carer education increased, readmissions decreased. They have continued this past the trial phase as it was so successful. Lessons learned there could lend to local programs such as Palliative Care.

Provider Surveys are suggested in addition to PRMs.

Information on measuring and reporting patient outcomes in a standardized way can be found on the International Consortium for Health Outcomes Measurement (ICHOM) website.
For further information Mel Tinsley's contact details are below:
Melissa Tinsley
Program Manager, Patient Reported Measures, Agency for Clinical Innovation
02 9464 4649
¹Greenhalg J, Dalkin S, Gooding K, Gibbons E, Wright J, Meads D, et al. Functionality and feedback: a realist synthesis of the collation, interpretation and utlisation of patient-reported outcome measures data to improve patient care. Health Serv Deliv Res 2017;5(2).
Link to Mel's Slides from the day can be found on the ACI website via this link:
https://www.aci.health.nsw.gov.au/__data/assets/pdf_file/0009/366363/Outcomes-Measurement-Measuring-Outcomes-that-matter-to-patients_Mel-Tinsley_June-2017.pdf