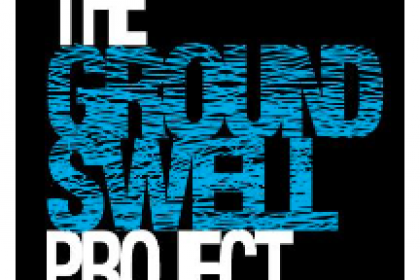 The Groundswell Project recently announced that Northern NSW has been selected as one of the 8 communities known as "GroundBreakers" to be a part of The GroundSwell Projects' Compassionate Communities Practice Forum. The honour is attributed to the hard work and application made by Anna Law, Project Lead, End of Life Care with the support of Lynne Weir, Director of Clinical Operations, NNSWLHD.
The Groundswell Project received 30 expressions of interest from a diverse range of geographic settings and sectors of the community. The Groundswell Project described the quality of these applications as extremely high and the acknowledged the degree of effort and time that clearly went into them as commendable and a true indicator that communities across Australia are ready for this work.
The criteria that was used to select the communities had to factor in not only the strength of the application but also needed to demonstrate a diversity of settings to amplify the learnings for the forum itself.
The Groundswell envision this forum revealing a lot about the viability of Compassionate Communities as a framework in various settings around the country and see this as a learning project, where together we can explore the challenges, successes and viability of this work in Australia.
The other GroundBreaker communities selected are:
Northern Beaches, NSW (Community Care Northern Beaches)

Warnambool, VIC (Warrnambool & District Community Hospice Inc)

Ballina, NSW (End of Life Care Initiative – Integrated Care)

Dulong, QLD (Dulong Futures – Community Group)

Newcastle, NSW (Newcastle Compassionate Communities Collaboration,)

Bunbury, WA (SW Compassionate Community Network)

Bundanoon, NSW (Quest for Life)

North West Coast, TAS (Care Beyond Cure Inc)
Anna is in the process of organising the Northern NSW Compassionate Communities Forum to be held at Ballina on 2 July. Contact Anna on 0418 797 478 for more information or CLICK HERE to read more about the forum.