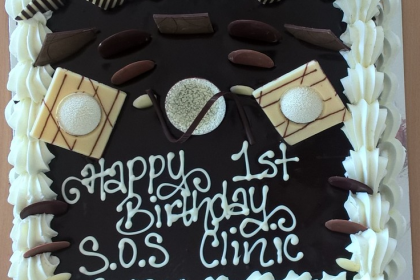 The Specialised Osteoarthritis Screening Clinic (SOS Clinic) celebrated one year of operation in May.
For over 12 months now the SOS clinic has been screening patients in the Tweed area for whole of health issues effecting their joint pain and function. Evan Bryant, Musculoskeletal Coordinator at the clinic has developed appropriate assessment and management programs, GP recommendations and reporting for approximately 150 patients.
The SOS Clinic services the Tweed/Byron area and referrals can be made by GP's, Specialists and Allied Health Professionals. The service model is based on The ACI Osteoarthritis Chronic Care Program model of care with a noteable difference being that the SOS Clinic is looking at clients NOT on waitlist for surgery.
The Referral Criteria:
NOT on waiting list for Joint replacement surgery

Hip or knee joint pain

Diagnosis of OA
A collaborative effort involving The Joint Approach and other Tweed community allied health staff, saw the start of the 'myOA' Program late June.
What is the 'myOA' Program?
Where appropriate, clients seen through the SOS Clinic will be referred to the 'myOA' program. This service is a targeted group OA exercise and education group program to assist clients with the physical health, weight loss and lifestyle changes to decrease pain, and improve joint health and function. It aims to 'kick start' positive exercise and lifestyle changes and give participants the confidence and tools to self-manage their condition in a safe, supportive and interactive environment.