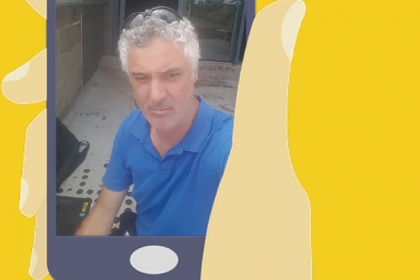 Here we see Grant Tweedie, Aboriginal Health Worker for Lismore, NNSWLHD taking a selfie while he is "Hot-Desking" on the front verandah of Box Ridge Aboriginal Medical Service where he regularly attends to provide clinical support.
Talk about adaptable, integrated care in action, nice work Grant!
Readers may note the lack of actual desk, this is no worries for Grant.
"Thank you to our integrated care partners at Box Ridge AMS for letting me share the wifi and get some work done 'alfresco'." said Grant.
Show us how you are integrating care. Share your selfies with us by emailing pictures to NNSWLHD-IntegratedCare@health.nsw.gov.au.